Consulting
Moorestone's consulting service provides objective, relevant and expert advice to the finance function that assists in addressing its strategic, operational and technological business issues.
We provide innovative, flexible, and collaborative solutions that are designed to deliver substantial value and improved performance to the finance function. Solutions are specifically developed to meet your needs and environment. We do not impose generic solutions. We partner with you to develop a suitable approach to achieve the most effective outcome.
Our approach is pragmatic and results focused with leading edge thinking and proven tools and methodologies. Our consultants have significant and relevant industry experience with a proven record in delivering results. We roll up our sleeves and work collaboratively with clients to deliver substantial and lasting outcomes that add value to the organisation.
We provide an extensive consulting offering, built around the following Core Practice Areas: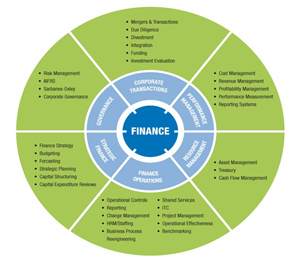 For further information on any areas of our consulting service please contact us at info@moorestone.com.au